Cooking Activities for Kids of All Ages
If you're wondering how to incorporate your children into your daily kitchen routine, then look no further. Today, we've put together a guide of kid's kitchen activities that can help your children build confidence, learn healthy habits, and become adventurous eaters by your side. Plus, cooking with your kids is a
simple pleasure in life
.
Although the guide is based on age, it's important to mention that all kids learn at different paces, so customize this guide to your little one's learning curve.
Toddlers (2-3 Years)
Cooking with toddlers is a great way to teach them motor skills like hand-eye coordination and also build confidence in their daily life. Clear your kitchen of any hazards that a toddler may grab, like sharp objects, pot handles, hot liquids, and cleaning products.
To encourage your toddlers in the kitchen, give them reward stickers for completing simple, safe tasks like washing produce or unloading groceries.
Kindergarten (4-6 Years)
Just because kindergarten is all about the ABCs and 1-2-3s doesn't mean some basic cooking skills can't be learned at the same time. Your little ones who reach this age will likely be excited to help you prep in the kitchen, and it's important to teach them how to be safe while having fun.
That will be better if you combine learning the alphabet, numbers, and cooking.
Use alphabet cookie cutters
while baking to build literacy, develop letter and name recognition, and for writing messages!
You can also make simple meals like sandwiches with your kids, and then have them create a recipe by drawing the ingredients and writing the steps in their own recipe book.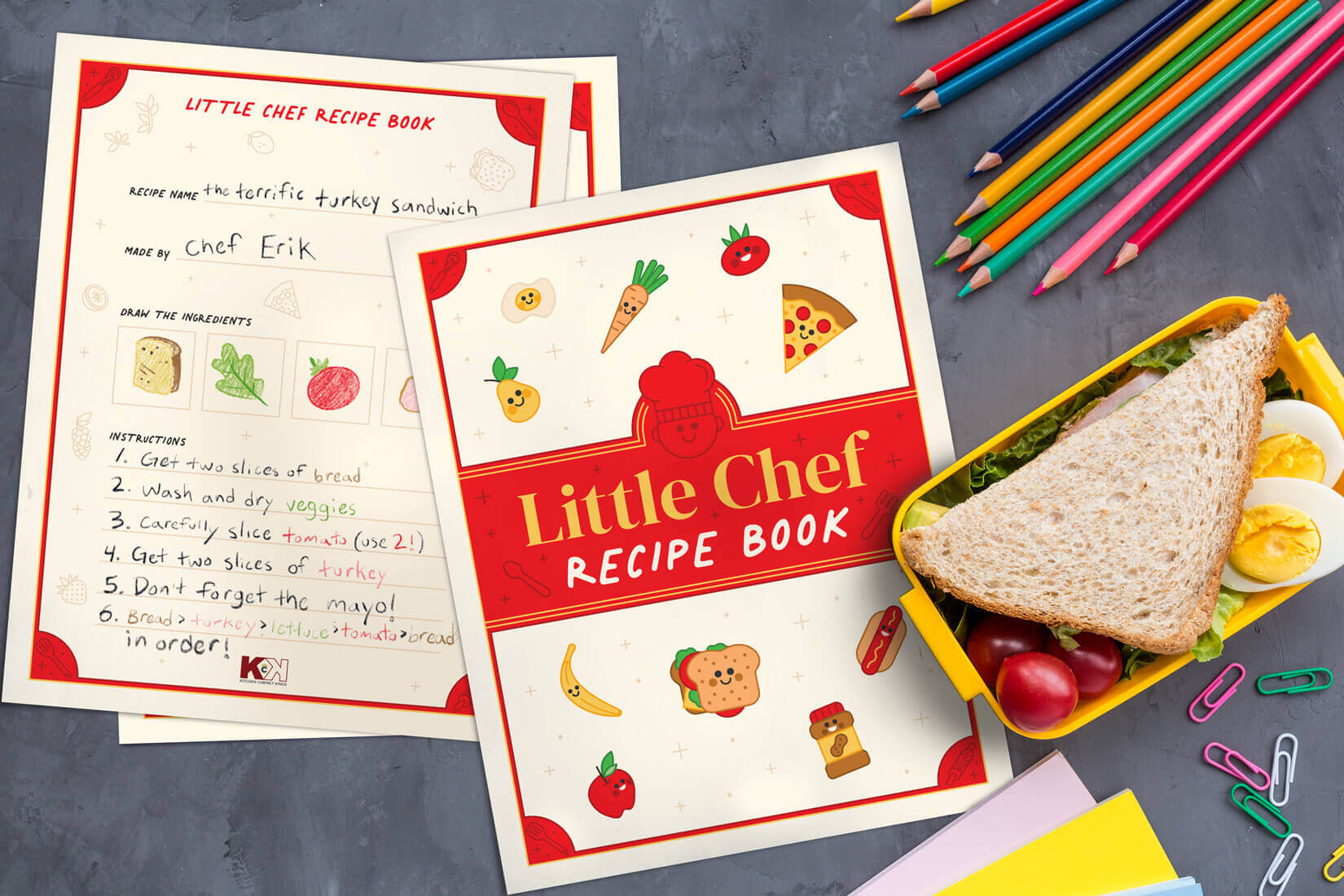 Elementary (7-10 Years)
When your child is in elementary school, they may find more independence and desire more responsibilities. Now that they can concentrate on higher concepts, teach them about food hygiene and the importance of refrigerating perishables. This is around the time when you can start teaching them knife safety tips, too.
Preteens & Teens (10-14+)
Preteens and teenagers will start to mature both inside and outside of the kitchen, and may even desire to cook their own food. Make sure to always stay close and monitor from a distance in case they need help with intricate knife work or hot utensils.
Now that you know what activities you can do with your kids of all ages, it's time to put these skills into practice at home. Your children will love spending quality time cooking with you and learning
important skills
like independence and confidence. Upgrade your kitchen to give you and your family an at-home chef experience.